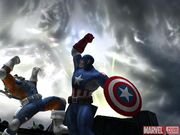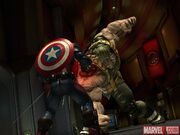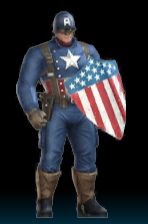 Captain America is the second Hero available in Avengers Initiative, and requires 10,000 ISO-8 to unlock. His chapter is currently only available for iOS.
Captain America's chapter is short compared to Hulk's, with approximately one hour of gameplay. However, it is designed to reveal a large part of the story behind the first chapter, and leads into the next.
Since Cap is fighting in the heart of HYDRA's operation, he'll encounter such villains as Red Skull, who taunts him from the HYDRA ship's communications system, and Taskmaster, a supervillain with the ability to mimic his opponent's moves.
Ad blocker interference detected!
Wikia is a free-to-use site that makes money from advertising. We have a modified experience for viewers using ad blockers

Wikia is not accessible if you've made further modifications. Remove the custom ad blocker rule(s) and the page will load as expected.